The Grinch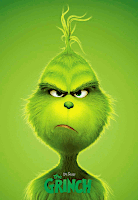 Directed by: Yarrow Cheney, Scott Mosier
Cast: Benedict Cumberbatch, Rashida Jones, Kenan Thompson, Cameron Seely, Angela Lansbury
UK release: 9 November 2018
The Grinch (Cumberbatch) is a grumpy, green creature who despises Christmas so much that he plots to steal it. The animation is gorgeous, the pace is breezy and Cumberbatch does a decent job with the voice, but the film is stolen by the Grinch's adorable dog Max.
Read articles
Performance times
This film is not currently showing in cinemas.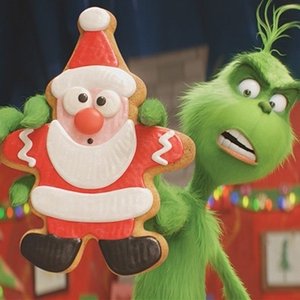 The Grinch and his loyal dog, Max, live a solitary existence inside a cave on Mount Crumpet. His main source of aggravation comes during Christmastime when his neighbours in Whoville celebrate the holidays with a bang. When the Whos decide to make Christmas bigger and brighter, the disgruntled Grinch realises there is one way to gain peace and quiet. With help from Max, the green grump hatches a scheme to pose as Santa Claus, steal Christmas and silence the Whos' holiday cheer once and for all.
Text supplied by third party.
Reviews & features
Tell us more about this listing.