National Theatre Live: Fleabag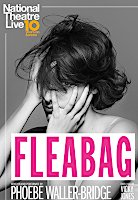 Directed by: Vicky Jones
Cast: Phoebe Waller-Bridge
Live broadcast of Fleabag, written and performed by Phoebe Waller-Bridge.
Read articles
Performance times
This film is not currently showing in cinemas.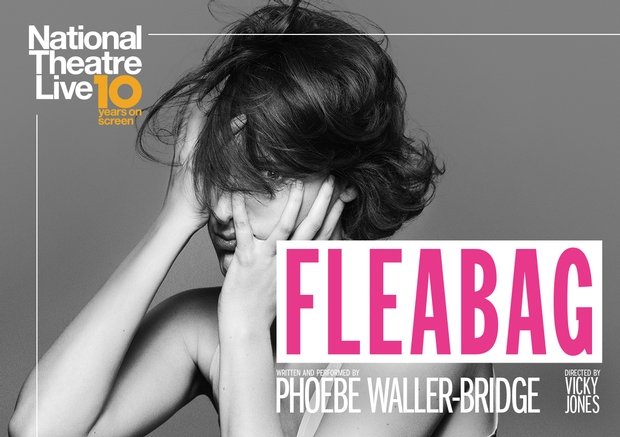 Fleabag Written and performed by Phoebe Waller-Bridge Directed by Vicky Jones
★★★★★ 'Witty, filthy and supreme.' Guardian
See the hilarious, award-winning, one-woman show that inspired the BBC's hit TV series Fleabag, broadcast live to cinemas from London's West End. Written and performed by Phoebe Waller-Bridge (Fleabag, Killing Eve) and directed by Vicky Jones, Fleabag is a rip-roaring look at some sort of woman living her sort of life. Fleabag may seem oversexed, emotionally unfiltered and self-obsessed, but that's just the tip of the iceberg. With family and friendships under strain and a guinea pig café struggling to keep afloat, Fleabag suddenly finds herself with nothing to lose. Playing to sold-out audiences in New York and London, don't miss your chance to see this 'legitimately hilarious show' (New Yorker), broadcast live to a cinema near you. Presented by DryWrite, Soho Theatre and Annapurna Theatre Show image by Jason Hetherington
Text supplied by third party.
Reviews & features
Watch Fleabag at one of the UK's newest drive-in venues, tickets on sale now

15 Jul 2020
Experience Phoebe Waller-Bridge's multi-award winning stage show from the comfort of your car
among many adapting and organising unique drive-in cinema experiences and events this year. Among a long list of popular films (Back to the Future, Jaws, The Greatest Showman) Luna Drive-in Cinema is set to host five screenings of Pheobe Walter-Bridge's…
Tell us more about this listing.