Inland Empire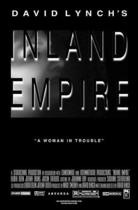 Directed by: David Lynch
Written by: David Lynch
Cast: Laura Dern, Jeremy Irons, Justin Theroux, Harry Dean Stanton, Julia Ormond
Language: English, Polish
Website: www.inlandempirecinema.com
Lynch and his digital camera venture into the excesses of split narrative, talking rabbits and an obscure storyline about a famous actress (Dern) who gets lost in a film role. You expect Lynch films to be confusing but only the most die-hard Lynch fan will find merit in this tedious celluloid rune.
Performance times
This film is not currently showing in cinemas.
Tell us more about this listing.