Shrek the Third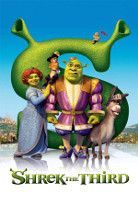 Directed by: Chris Miller, Raman Hui (co-director)
Cast: Mike Myers, Cameron Diaz, Eddie Murphy, Antonio Banderas, Julie Andrews, John Cleese, Rupert Everett, Eric Idle, Justin Timberlake
Website: www.shrek.com
The green ogre (voiced by Myers) runs away from parental and royal responsibility to go on a journey with loyal companions Donkey (Murphy) and Puss in Boots (Banderas) to seek out another heir to the throne (Timberlake). The third instalment of this blockbuster phenomenon feels a bit formulaic now but there are enough low-brow jokes to keep under educated children entertained.
Performance times
This film is not currently showing in cinemas.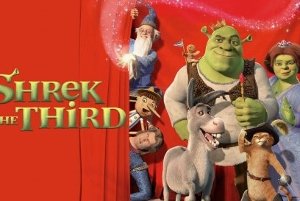 Tell us more about this listing.