Blade Runner: The Final Cut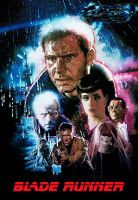 Directed by: Ridley Scott
Cast: Harrison Ford, Rutger Hauer, Sean Young, Edward James Olmos, M. Emmet Walsh, Daryl Hannah, William Sanderson, Brion James, Joe Turkel, Joanna Cassidy
Fifteen years on from the 1992 'Director's Cut', Scott has had another bash at his sci-fi opus which pitted Deckard (Ford) against a slew of replicants. Now a more linear, voiceover-free film noir, for once a great film has been made better thanks to advances in special effects technology and thoughtful rethinking.
Performance times
Whilst every effort has been made to ensure the information displayed here is accurate, always check with the venue before attending.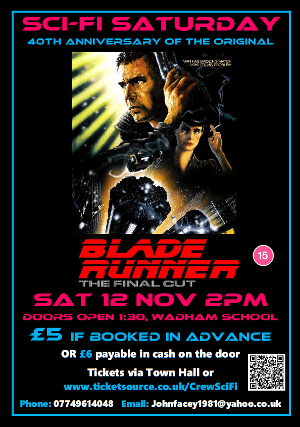 A blend of science fiction and noir detective fiction, Blade Runner's unique postmodern production design became hugely influential within the sci-fi genre, and the film gained a significant cult following that increased its stature.
Harrison Ford stars as Rick Deckard, a retired cop in 2019 Los Angeles. L.A. has become a pan-cultural dystopia of corporate advertising, pollution and flying automobiles, as well as replicants, human-like androids with short life spans built by the Tyrell Corporation for use in dangerous off-world colonization.
Deckard's former job in the police department was as a talented blade runner, a euphemism for detectives that hunt down and assassinate rogue replicants. Called before his one-time superior, Deckard is forced back into active duty…
Text supplied by third party.
Tell us more about this listing.