Drillbit Taylor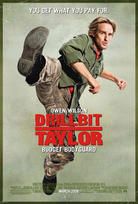 Directed by: Steven Brill
Cast: Owen Wilson, Troy Gentile, Nate Hartley, David Dorfman, Alex Frost, Josh Peck, Leslie Mann
Website: www.drillbittaylor.com
Three school kids who are being bullied hire a bodyguard to protect them in this anaemic comedy, starring a miscast Wilson as the titular protector and directed by Brill, the actor-turned-director who gave us the less than singular joys of 'Without a Paddle' and 'Little Nicky'.
Performance times
This film is not currently showing in cinemas.
Tell us more about this listing.