Encanto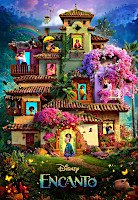 Directed by: Byron Howard, Jared Bush
Cast: Stephanie Beatriz, John Leguizamo, María Cecilia Botero, Diane Guerrero, Jessica Darrow, Angie Cepeda, Wilmer Valderrama
A Colombian girl is frustrated at being the only member of her family without magic powers.
Read articles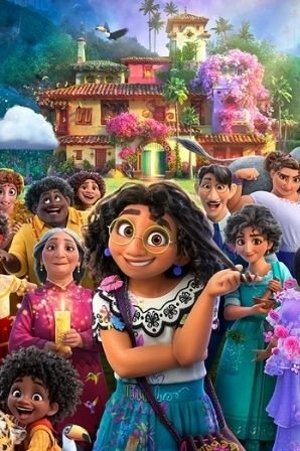 Walt Disney Animation Studios' "Encanto" tells the tale of an extraordinary family, the Madrigals, who live hidden in the mountains of Colombia, in a magical house, in a vibrant town, in a wondrous, charmed place called an Encanto.
Text supplied by third party.
Reviews & features
Encanto writer reveals film's scrapped post-credits scene

1 Feb 2022
Film gossip
'Encanto' co-writer Jared Bush has revealed the movie had a scrapped post-credits scene. Bush – who also co-directed the Disney animated favourite, which starred the likes of Stephanie Beatriz and John Leguizamo – admitted the team had a scene ready to…
Wilmer Valderrama 'emotional' about Encanto's impact

26 Nov 2021
Film gossip
Wilmer Valderrama hopes 'Encanto' will be a future source of inspiration to his daughter. The 41-year-old actor – whose fiancee Amanda Pacheco gave birth to their first child Nakano in February – admitted he feels "emotional" about his new movie, which…
Tell us more about this listing.