Azor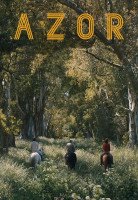 2021
Argentina / France / Switzerland
1h 40min
12A
Directed by: Andreas Fontana
Cast: Fabrizio Rongione, Stephanie Cléau
Performance times
Whilst every effort has been made to ensure the information displayed here is accurate, always check with the venue before attending.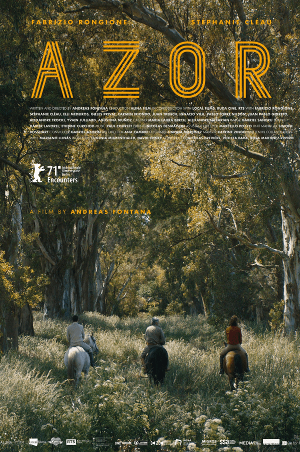 Dir Andreas Fontana/CH FR AR 2021/100 mins/French, Spanish and English with partial EngST Fabrizio Rongione, Stéphanie Cléau, Elli Medeiros
Swiss private banker Yvan De Wiel travels with his wife Inés to Buenos Aires in the midst of the military dictatorship. He is searching for his partner René Keys who was in charge of maintaining relations with wealthy Argentinean clients and has mysteriously disappeared. De Wiel encounters a decadent society of landowners, the newly rich, heiresses, aristocrats, army and religious officials, and fixers, all complicit with the regime but concerned with taking advantage of the hypocritical collusion between the Swiss banking system and diplomacy to hide their capital abroad. As he moves from exclusive receptions to private circles and luxury hotels while soldiers arrest bystanders in the streets, the discreet De Wiel must learn to interpret and speak the allusive language of a greater, darker power in order to take on his predecessor's increasingly unclear role.
Text supplied by third party.
Tell us more about this listing.