The Abominable Snow Baby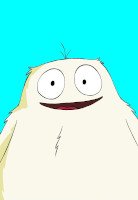 Directed by: Massimo Fenati
Cast: Julie Walters, Hugh Dancy, David Harewood
UK release: 25 December 2021
A town is thrown into panic after a huge snowfall and appearance of a 14-foot tall Abominable Snow Baby. An animation based on the short story by Terry Pratchett.
Read articles
Performance times
This film is not currently showing in cinemas.
Reviews & features
Dame Julie Walters to star in Channel 4's The Abominable Snow Baby

20 Jul 2021
TV gossip
Dame Julie Walters is to star in 'The Abominable Snow Baby' this Christmas. The 71-year-old actress is part of the cast along with David Harewood and Hugh Dancy in the animated adaptation of late author Sir Terry Pratchett's 2014 book of the same name.
Tell us more about this listing.