Benediction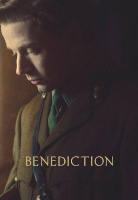 Directed by: Terence Davies
Cast: Jack Lowden, Calam Lynch, Kate Phillips
Performance times
Whilst every effort has been made to ensure the information displayed here is accurate, always check with the venue before attending.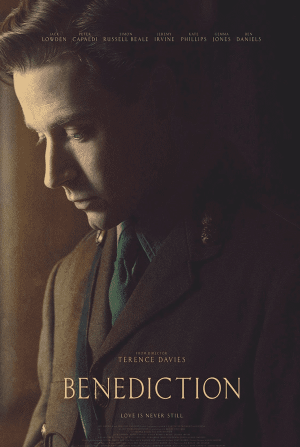 In his first film about an openly gay man, Terence Davies casts Jack Lowden and Peter Capaldi to play poet Sassoon as a young man and in later life. Convalescing in a veterans' hospital, and conveniently out of the public eye after publishing work that was sharply critical of the military decision-makers, Sasoon meets Wilfred Owen, a tender first relationship (if more of mind than body).
Davies counterpoints key moments in Sassoon's life – his relationships with Ivor Novello and the aristocrat Stephen Tennant, as well as his later marriage to a woman – with beautiful readings of his poetry over montages of real images of soldiers in wartime. Featuring a wonderfully understated performance from Lowden, it's a moving tribute to Sassoon, who grew to old age with bitter regret, having been unable to love and desire freely.
Text supplied by third party.
Tell us more about this listing.