Flux Gourmet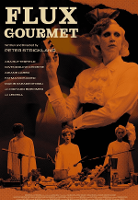 Directed by: Peter Strickland
Cast: Asa Butterfield, Gwendoline Christie, Ariane Labed, Fatma Mohamed, Makis Papadimitriou, Richard Bremmer, Leo Bill
Performance times
This film is not currently showing in cinemas.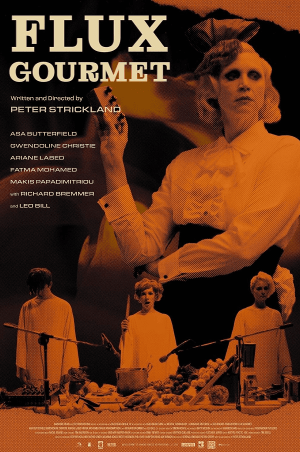 Flux Gourmet Peter Strickland | UK, Hungary, USA | 2022 | 111m | ​15
The latest film from director Peter Strickland (In Fabric, The Duke of Burgundy) , a long-time favourite at the Monday Night Film Club, is a drama set at an institute devoted to culinary and alimentary performance, a collective finds itself embroiled in power struggles, artistic vendettas, and gastrointestinal disorders.
"Flux Gourmet has all the markings of a cult favourite: A hypnotic IBS fairy-tale that clogs the senses and wrinkles the mind." Paste Magazine
"> [http://
Text supplied by third party.
Tell us more about this listing.