Wild at Heart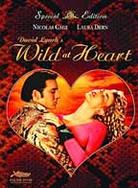 Directed by: David Lynch
Cast: Nicolas Cage, Laura Dern, Willem Dafoe
Language: English, Spanish
UK release: 24 August 1990
Performance times
Whilst every effort has been made to ensure the information displayed here is accurate, always check with the venue before attending.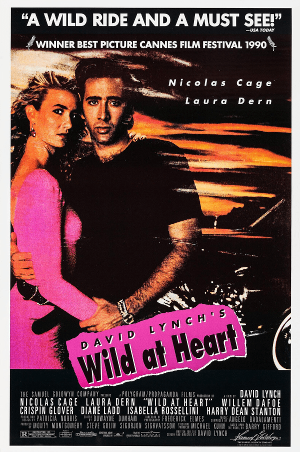 Young lovers Sailor and Lula run from the variety of weirdos that Lula's mom has hired to kill Sailor. Meanwhile, the lovers race off in their shiny Cadillac on a strange journey through the southern states. Wherever they stop, they always end up in situations that border on the abnormal and they constantly meet the strangest characters who all seem to have a distinct sloppiness in common. Things go very wrong at times, with insane robbers and perverted assassins, but Lula and Sailor always manage to fight their way out of it alive, thanks to their unbreakable love for each other.Wild at Heart is considered by many to be an allegory of the Wizard of Oz. Here, the yellow brick road has been replaced with red-hot southern asphalt, and it stretches through a perverted and vicious landscape, depicted with David Lynch's characteristic and powerful film aesthetic. As one of the few directors who fully master the postmodern narrative technique, Lynch has packed the film with absurd illogical events that constantly lurk beneath a smooth surface of pure colours, traditional fairy tales and stereotypical characters.
Text supplied by third party.
Tell us more about this listing.