Babylon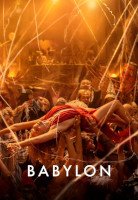 Directed by: Damien Chazelle
Cast: Brad Pitt, Margot Robbie, Diego Calva, Jean Smart, Jovan Adepo, Li Jun Li
Manic, hedonistic and unbelievably rich: these are the life and times of the stars of early Hollywood.
Read articles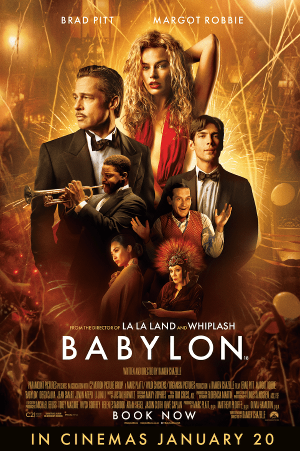 Reviews & features
Margot Robbie shocked by crazy Babylon

12 Dec 2022
Film gossip
Margot Robbie considers 'Babylon' to be the "craziest" movie of her career. The 32-year-old star plays actress Nellie LaRoy in the film from Damien Chazelle that depicts the hedonistic early days of Hollywood and she says it tops 'The Wolf of Wall…
Tell us more about this listing.