My Sailor, My Love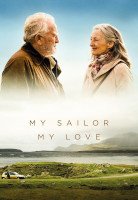 Directed by: Klaus Härö
Cast: James Cosmo, Brid Brennan, Catherine Walker, Nora-Jane Noone
A powerful and romantic tale of love and redemption. After becoming concerned about her widower father Howard (James Cosmo), Grace hires Annie (Brid Brennan) a local woman as a housekeeper. Reclusive and stubborn, Howard initially rejects any help from Annie, but gradually the pair begin to bond and Howard considers opening his heart to love once more. This unexpected turn of events unsettles Grace and puts further strain on the already troubled father - daughter relationship.
Dir. Klaus Härö,
Text supplied by third party.
Tell us more about this listing.