Ghostbusters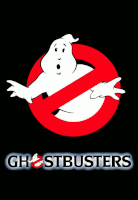 Directed by: Ivan Reitman
Written by: Dan Aykroyd, Harold Ramis
Cast: Bill Murray, Dan Aykroyd, Sigourney Weaver, Harold Ramis, Rick Moranis, Ernie Hudson, Annie Potts
Three disgraced parapsychology researchers team up to fight spooks. An efficiently-managed plot, solid jokes, a cast let off the leash – Murray in particular – and thrilling and imaginative effects combine in a masterful balance of respect for the sci-fi genre and mockery of it; sly humour and wide-eyed wonder; star presence (Weaver) and indie self-awareness. A classic.
Performance times
Whilst every effort has been made to ensure the information displayed here is accurate, always check with the venue before attending.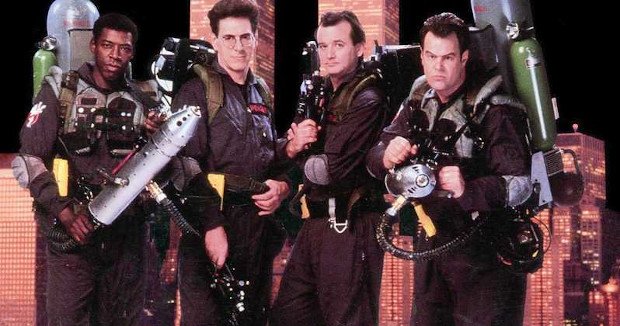 Get ready to eat along with some of cinema's most iconic food moments in landmark Glasgow venue Citation. Square Eyes transforms the stately home feel of Citation into a pop-up cinema, where guests can dine along to some of the greatest hits of the silver screen. Square Eyes kicks off with their inaugural event with a special screening of Supernatural Comedy classic Ghostbusters.
Ghostbusters (1984) sees a team of scientists set up their supernatural disposal unit Ghostbusters, tackling paranormal activity throughout the city. However, after the opening of a gateway to an alternative dimension, they must save New York from being destroyed. Starring Bill Murray, Dan Aykroyd, Harold Ramis, Ernie Hudson and Sigourney Weaver – Ghostbusters has been a cultural phenomenon since its release nearly 40 years ago.
Ahead of Halloween Weekend, Square Eyes at Citation invites guests to dine along with some of the most iconic culinary cues throughout the film. Join the characters on screen with dishes designed and inspired by what they're eating. The experiential dining evening will see guests treated to three drinks and four dishes inspired by Ghostbusters.
With the film kicking off at 7pm get ready to taste what you see with Square Eyes!
Menu
Cocktail
"Get a sample of this"
Midori, lemon, sugar
"I don't believe in any of this"
Cheeze-it salted popcorn
"The last of the petty cash"
Ghostbusters firehouse Singapore noodles and vegetable spring roll - served with a can of Budweiser
"Let's say this Twinkie represents the normal amount of psychokenetic energy in the New York area"
Twinkie battered corn dog with American mustard and ketchup
"Criminal Violation"
Gin, lychee, lemon, sugar, burnt foam, popping candy
"Choose the form of the destroyer"
Stay Puff Marshmallow Lemon & Lime Pie with Lime Slime
This evening does have a set menu. Please advise if dining on Meat or Vegetarian. Due to the nature of the event no substitutions can be made and we cannot offer any other dietary requirements or allergens for this event.
The event is strictly over 18s.
All tickets for this event are non-refundable and non-transferable.
Some guests will be at shared tables.
Lift access is available to the venue.
Text supplied by third party.
Reviews & features
Dan Aykroyd has written a Ghostbusters prequel

22 May 2019
Film gossip
Dan Aykroyd has written a 'Ghostbusters' prequel. The 66-year-old actor co-wrote and starred as Dr. Ray Stantz in the beloved spooky comedy and 1989 follow up 'Ghostbusters 2' as well as acting as executive producer on the 2016 all-female reboot. Now…
Benedict Cumberbatch says Ghostbusters is his favourite film

23 Feb 2015
Film gossip
Benedict Cumberbatch's favourite film is 'Ghostbusters'. The 38-year-old star, who was nominated for the Best Actor prize at last night's (22.02.15) Academy Awards in Los Angeles for his performance in 'The Imitation Game', has revealed he's a huge fan…
Ghostbusters trailer
Tell us more about this listing.