Gremlins
Directed by: Joe Dante
Written by: Chris Columbus
Cast: Zach Galligan, Phoebe Cates, Hoyt Axton, Frances Lee McCain, Corey Feldman
Watch trailer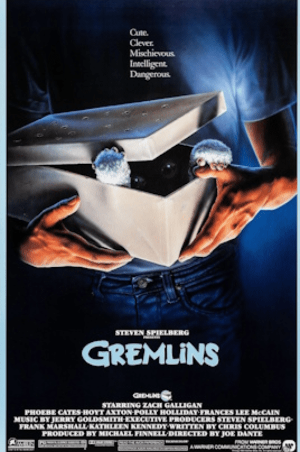 Cute and cuddly little mogwais become malevolent monsters if not properly cared for and wreak havoc in idealised small town America. A tongue-in-cheek Yuletide romp filled with in-jokes.
A boy inadvertently breaks three important rules concerning his new pet and unleashes a horde of malevolently mischievous monsters on a small town.
Text supplied by third party.
Gremlins (trailer)
Tell us more about this listing.