The Good, The Bad and The Ugly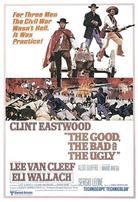 Directed by: Sergio Leone
Cast: Clint Eastwood, Lee Van Cleef, Eli Wallach
During the American Civil War, a trio of mean gringos squabble over hidden loot. Most people remember the Morricone score from this Leone extravaganza, but the degree of directorial stylisation (just count the number of times extreme close-ups fill the screen) make it a remarkable effort all round. Third and last of the Dollars trilogy starring Eastwood.
Performance times
This film is not currently showing in cinemas.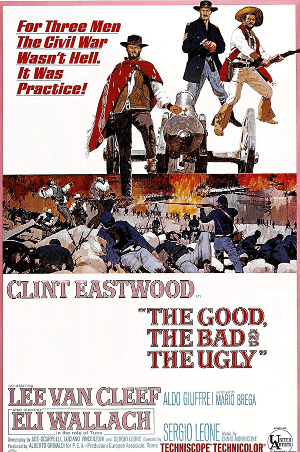 Tell us more about this listing.