Die Hard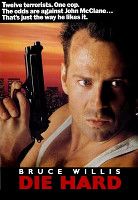 Willis plays a cop who attends a tower block Christmas party with his estranged spouse. The building is raided by terrorists, so it's left to Willis to bump off the baddies and save the hostages while the police and FBI languish ineptly on the sidelines. Unbearably tense actioner that gets good mileage out of yawning lift-shafts and flying bullets, while Willis is convincing as an ordinary guy trying to cope with it all. Watch out for Brit Rickman as a villain with a sense of humour.
Read articles
Performance times
This film is not currently showing in cinemas.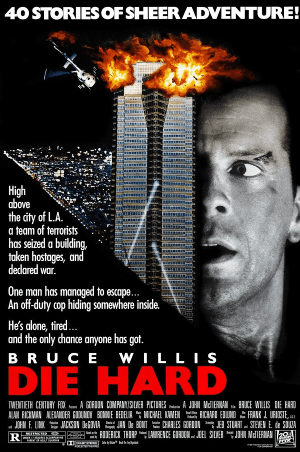 One of the greatest action movies ever made opens with a festive setting as NYPD officer John McClane (Bruce Willis) takes on Alan Rickman's archetypal European villain, Hans Gruber. When McClane goes to the Christmas party at his estranged wife's office "by mistake", he find himself embroiled in an action-packed rescue mission to save the hostages being held by Gruber as he attempts to steal 600 million dollars. Yippee-ki-yay!
Rated 15
Approximate Running Time – 2 hours 12 minutes
Text supplied by third party.
Reviews & features
Tell us more about this listing.