Singin' in the Rain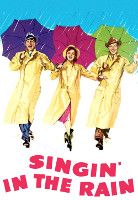 Directed by: Gene Kelly, Stanley Donen
Written by: Betty Comden, Adolph Green
Cast: Gene Kelly, Donald O'Connor, Debbie Reynolds, Jean Hagen, Millard Mitchell
Hollywood undergoes the transition from the silent era to the talkies and reputations rise and fall. Absolutely wonderful musical entertainment, with the slickest of snappy dialogue, enduringly catchy numbers, a cast of genuine charisma, and an engaging picture of the industry in transition into the bargain. Quite splendid.
Performance times
Whilst every effort has been made to ensure the information displayed here is accurate, always check with the venue before attending.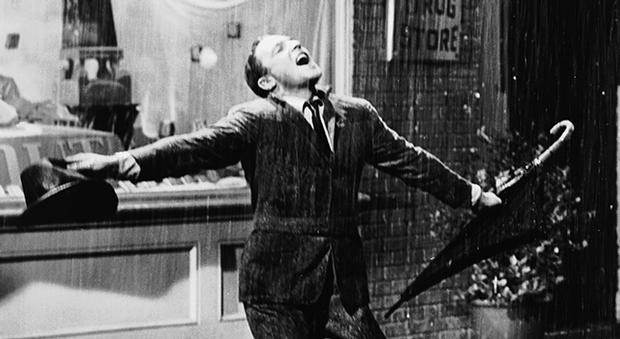 Film Screening Singing in the Rain Part of the Young at Heart Festival
Especially for the Young at Heart Festival, we're showing this classic movie on the big screen. So come along and reminisce while enjoying the fabulous soundtrack through our sound system.It's 1927 in Hollywood and the stuntman-turned-matinee-idol star of Monumental Pictures, Don Lockwood (Gene Kelly), is caught in the bumpy transition from silent films to talkies.
When the studio's attempts to make their own talkie turn disastrous, it's down to Don, his songwriter best friend Cosmo (Donald O'Connor) and ingénue love interest Kathy (Debbie Reynolds) to save the day… by turning the film into a musical!
Full of classic songs like Singin' in the Rain, Make 'Em Laugh and Good Morning, Singin' in the Rain is pure singing, dancing, laughing movie-watching joy.
Time: 7.30pm Tickets: £6.00
Text supplied by third party.
Tell us more about this listing.