Hocus Pocus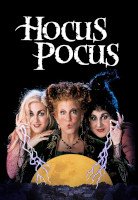 Directed by: Kenny Ortega
Written by: David Kirschner/Mick Garris
Cast: Bette Midler, Sarah Jessica Parker, Kathy Najimy, Omri Katz, Thora Birch, Vinessa Shaw
UK release: 29 October 1993
Three 17th century witches are brought back to life in modern-day Salem, and go searching for young blood to keep them immortal. Max (Katz) is our hapless hero, helped out of one predicament to the next by resourceful heroine Allison (Vinessa Shaw). The story cracks along, the effects are moderate, the gags good, but it's for the younger end of the teen market.
Read articles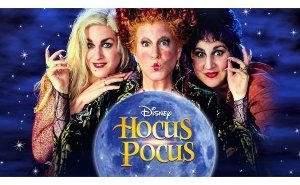 Three hundred years after they were sentenced to die in Salem, a trio of witches return to gain their revenge. Terrorising the town's trick-or-treaters on Halloween, riding on vacuum cleaners instead of broomsticks, the only thing that can stop them is a black cat - in fact a boy who was turned into feline form on the day of the witches' original execution.
Text supplied by third party.
News & features
Hocus Pocus writer confident stars will return for sequel

17 Aug 2020
Film gossip
'Hocus Pocus' writer Mick Garris has hinted that the film's original cast will return for the sequel. Mick penned the script for the 1993 movie, which starred Bette Milder, Sarah Jessica Parker and Kathy Najimy as the Sanderson sisters – a trio of…
Tell us more about this listing.