Dragonslayer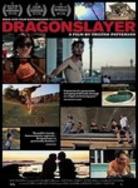 Directed by: Tristan Patterson
Performance times
This film is not currently showing in cinemas.
Winner of the Grand Jury prize for Best Documentary Feature at SXSW last year, Dragonslayer depicts the life and times of one Josh 'Skreech' Sandoval, a Californian skateboarding vet in his early 20s. Part-punk, part-bohemian, virtually homeless, Skreech is living an extended adolescence, riding empty swimming pools, getting wasted, camping in friends' backyards and hanging with his girl. But his endless summer is finally about to collide with the future … Skaters, fans of Gus Van Sant and Harmony Korine ­ this one's for you. Part of Glasgow Film Festival 2012: Youth Film Festival.
Text supplied by third party.
Tell us more about this listing.