Bambi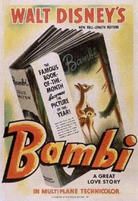 Directed by: Supervising director, David Hand, Sequence director, James Algar, Samuel Armstrong, Graham Heid, Bill Roberts, Paul Satterfield, Norman Wright
Cast: Bobby Stewart, Donnie Dunagan, Hardie Albright, John Sutherland, Paula Winslowe, Peter Behn, Tim Davis, Sam Edwards, Will Wright, Cammie King, Ann Gillis, Fred Shields, Stan Alexander, Sterling Holloway
Disney at his cutest, purest best. A baby fawn enjoys life in the forest with his friends (Thumper the rabbit is surely one of Disney's most memorable creations), grows up, has a run-in with Man, and becomes Great Prince of the Forest. Nice animation, with touches of extreme twee, and a massive hankie count when Bambi's mum dies.
Performance times
Whilst every effort has been made to ensure the information displayed here is accurate, always check with the venue before attending.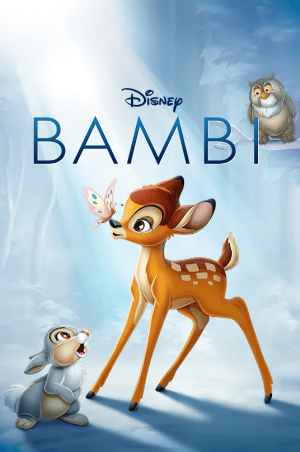 Tell us more about this listing.