Jurassic Park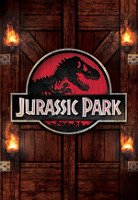 Directed by: Steven Spielberg
Cast: Sam Neill, Laura Dern, Jeff Goldblum, Richard Attenborough, Joseph Mazzello, Ariana Richards, Bob Peck, Martin Ferrero, Wayne Knight
Language: English, Spanish
A group of scientists are invited to give their approval to a theme park filled with genetically engineered dinosaurs, but the giant reptiles are soon running amok. Top-notch computer effects ensure that the dinosaurs themselves are terrifyingly believable (more so than the PG certificate would suggest), but by the half-way point, it's more or less a chase movie with superior technology.
Read articles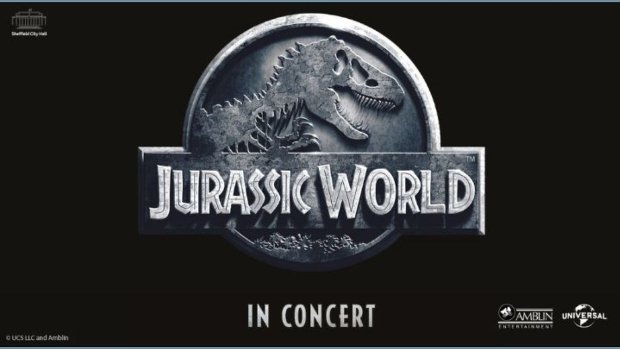 Rawr!! Join us for a very special outdoor screening of Spielberg's, dinosaur classic Jurassic Park against the tree-lined backdrop of Stafford Castle. One of the biggest films in motion picture history, featuring incredible special effects and action packed drama. Take a trip to Jurassic Park, a remote island, home to an incredible theme park with living dinosaurs! But hold on tight, this trip is about to turn deadly as the island's security is breached and it's prehistoric residents turn into deadly predators.
Rating PG | 127 minutes
7:30pm gates | 9:15pm film starts (approx.)
Tickets: £10.00* *Please be aware that all guests under 18 must be accompanied by a parent/guardian. Unfortunately no children or infants under 5 years old are permitted.
No parasols, or gazebos. Bring your own chair. Only alcohol purchased on site is permitted Please be prepared for variable weather conditions – seating is not under cover.
Text supplied by third party.
News & features
Jurassic Park to tour UK with live orchestra, here's how to get tickets

14 Feb 2018
Classic dinosaur fllm to have its soundtrack brought to life by the Czech National Symphony Orchestra
Classic film Jurassic Park is to tour across the UK with a live orchestra to celebrate its 25th anniversary. Tickets for the shows go on sale at 10am on Fri 16 Feb. The classic adventure film, the first – and widely considered to the best – in a…
Tell us more about this listing.