Clerks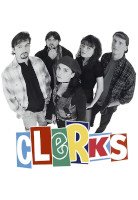 Directed by: Kevin Smith
Cast: Brian O'Halloran, Jeff Anderson, Marilyn Ghigliotti, Jason Mewes, Lisa Spoonauer
Just when you were sick of the very sight of the word 'slacker', along came Clerks and gave the whole commercialisation of the Gen X lifestyle a good hard kick up the backside. Kevin Smith's hilariously foul dialogue peps up the exchanges on life, sex and everyday living between bored convenience store check-out assistant Dante and equally bored video store manager Randal.
Read articles
Performance times
This film is not currently showing in cinemas.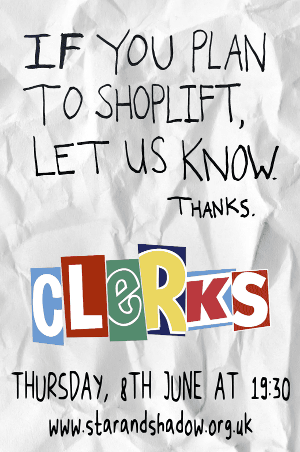 Clerks, filmed in black-and-white on a budget of only $27,000, began the career of writer director Kevin Smith, who would go on to make Mallrats, Chasing Amy, Dogma, and Jay and Silent Bob Strike Back.
When Dante Hicks is reluctantly put in charge of the Quick Stop market on his day off, he tries, though half-heartedly, to perform his minimum-wage duties as efficiently as possible. This gets tough amidst the on-going fight with his girlfriend, Veronica, and his attempt to get back together with his ex-girlfriend, Caitlyn Bree.
Meanwhile, his friend Randall is working behind the counter of the adjacent video store - at least when he feels like it. Randall's unabashed disdain of his place of employment, a long with his self-admitted hatred towards its customers is a sharp contrast to Dante's feeble attempts at the niceties of customer service. Much of the film consists of Randall and Dante's criticism of their customers, their lives, and the world in general.
Just because they serve you doesn't mean they like you…
Text supplied by third party.
News & features
Kevin Smith working on Jay and Silent Bob reboot

3 Jan 2019
Film gossip
Kevin Smith is working on a 'Jay and Silent Bob' reboot. The 48-year-old filmmaker rose to prominence after the 1994 movie 'Clerks' – which he wrote, directed, co-produced, and acted in as the character Silent Bob of stoner duo Jay and Silent Bob – and…
Tell us more about this listing.