The Great Escape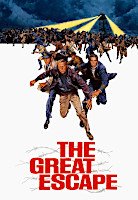 Directed by: John Sturges
Cast: Steve McQueen, James Garner, Richard Attenborough, James Donald, Charles Bronson, Donald Pleasence, James Coburn
The classic WWII escape drama, featuring a fine ensemble cast trying to get out of the Nazi stalag. McQueen's 'Cooler King' became a screen icon, particularly in the scene where he attempts to jump over a field of barbed wire fences on a motorbike.
Performance times
This film is not currently showing in cinemas.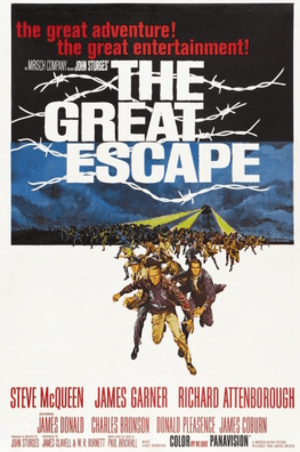 Tell us more about this listing.