The Shop Around the Corner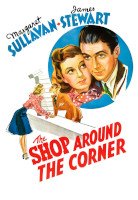 Directed by: Ernst Lubitsch
Cast: Margaret Sullavan, James Stewart, Frank Morgan
A glorious romantic comedy by the great Ernst Lubitsch, teaming up Stewart and Sullavan as bickering shop assistants who gradually realise they've been having an anonymous romance by letter. Funny and touching, it's an absolute classic.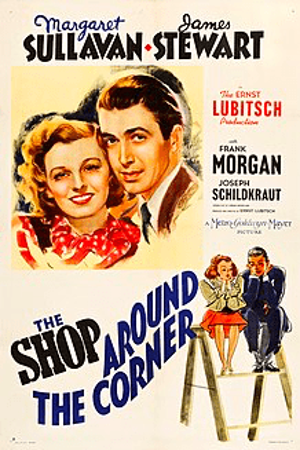 Dir Ernst Lubitsch/US 1940/99 mins James Stewart, Margaret Sullavan, Frank Morgan
In a large shop in Budapest, it's the busy run-up to Christmas. A couple of driven sales staff are in competition with each other, yet they're also unwittingly in an anonymous romantic relationship, which until now has been conducted purely by letter.
This delightful romantic comedy is often overlooked in Christmas terms due to James Stewart's popularity in It's a Wonderful Life, but this is as funny, subtle, and joyous as you would expect from the great Ernst Lubitsch.
Text supplied by third party.
Tell us more about this listing.