The Big Lebowski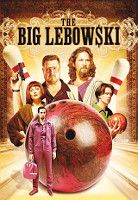 Directed by: Joel Coen, Ethan Coen (uncredited)
Written by: Ethan Coen, Joel Coen
Cast: Jeff Bridges, John Goodman, Steve Buscemi, Julianne Moore
The Coen brothers give their unique twist to a Chandler-esque LA noir, as 70s hippy throwback Jeff 'The Dude' Lebowski (Bridges) is drawn into the sordid affairs of his millionaire namesake. Suddenly he has to sleuth his way through disorganised crime. Trademark oddball characters, surreal imagery and excellent performances grace this virtuoso comedy.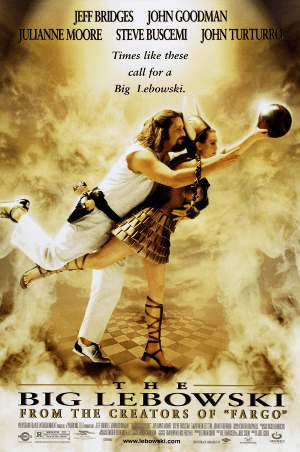 Reviews & features
Jeff Bridges wants Big Lebowski remake

24 Sep 2018
Film gossip
Jeff Bridges wouldn't mind a 'Big Lebowski' remake - but only if he's involved in it. The 68-year-old actor starred as Jeffrey 'The Dude' Lebowski in the 1998 crime comedy film and has admitted, although he doesn't mind if another director wants to…
John Turturro working on Big Lebowski spin-off

18 Aug 2016
Film gossip
John Turturro is reportedly working on a 'Big Lebowski' spin-off. The 59-year-old actor is currently working on the movie 'Going Places', which Birth.Movies.Death reports will focus on his 'Big Lebowski' character Jesus Quintana, despite being…
The Big Lebowski trailer
Tell us more about this listing.