Untouchable (Intouchables)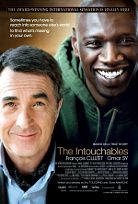 Directed by: Olivier Nakache/Eric Toledano
Cast: François Cluzet, Omar Sy, Anne Le Ny
Language: French
UK release: 21 September 2012
When paralysed aristocrat Philippe (Cluzet) needs an assistant, he hires impoverished drifter Driss (Sy) who only turned up to the interview to authorise his benefit. Life lessons ensue. Despite some predictable plotting, Nakache and Toledano's movie (already a colossal hit) is genuinely funny and moving, thanks to deft performances from Sy and Cluzet.
Watch trailer
Performance times
Whilst every effort has been made to ensure the information displayed here is accurate, always check with the venue before attending.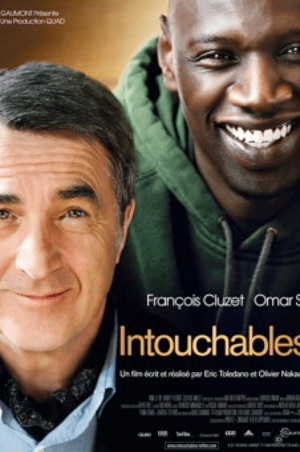 An irreverent, uplifting comedy about friendship, trust and human possibility, Based on a true story of friendship between a handicapped millionaire and his street smart ex-con caretaker, Untouchable depicts an unlikely camaraderie rooted in honesty and humor between two individuals who, on the surface, would seem to have nothing in common. It handles its potentially pricklysubject matter with kid gloves, thanks to its strong cast and sensitivedirection.
Text supplied by third party.
Untouchable (Intouchables) trailer
Tell us more about this listing.