The Virgin Suicides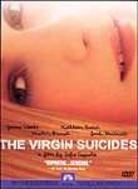 Directed by: Sofia Coppola
Cast: James Woods, Kathleen Turner, Kirsten Dunst
UK release: 19 May 2000
The Lisbon sisters live a sheltered life under the control of over-protective religious parents in mid-western America. Following the suicide of one of the five sisters, the parents decide to keep a tighter grip on their daughters.A group of male friends become obsessed with girls, their lives and dreams seem to revolve around them. They attempt to help the Lisbon sister but all will not go smoothly.
Watch trailer
Performance times
This film is not currently showing in cinemas.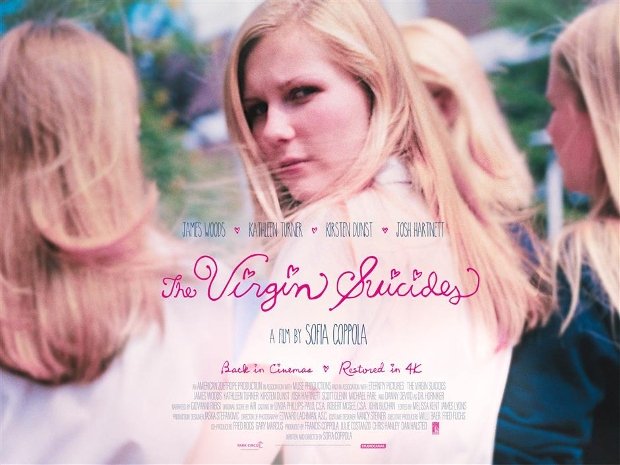 he Venus Collective presents a special immersive screening of Sofia Coppola's cult classic The Virgin Suicides as part of our Screen Queens series which celebrates and champions female directors. Taking inspo from girly teenage sleepovers we will be transforming the space to look like an early 00's bedroom, think Groovy Chick, beaded curtains, bean bags and Dream Phone!
By way of introduction to the film The Virgin Suicides, we invite Dr Sian Lincoln to talk about her work on teenage girls and their bedrooms. In the film, the bedroom plays a focal part in the girls' lives and is the site of the first suicide. In her talk, Sian considers the role and significance of the teenage bedroom as a key space through which teenage lives and identities play out. More specifically, she talks about the significance of bedrooms in teenage girls life today, as they interact in a complex world of social media that comes with multiple pressures to perform and manage identities in very specific ways. Does the bedroom provide a sanctuary away from these pressures? Or does social media inevitably infiltrate the bedroom regardless? What role do bedrooms play in girls health and wellbeing in a burgeoning digital world?
This event is open to everyone, if you have any specific access requirements please contact Tasmin at venuscollective93@gmail.com. For anyone who is worried about attending alone please get in contact with us and we can make sure a member of the collective is there to make you feel welcome! Concession tickets available for students, unemployed or generally just a bit skint!
Come and support your local girl gang!
Text supplied by third party.
The Virgin Suicides - Trailer
Tell us more about this listing.