Carol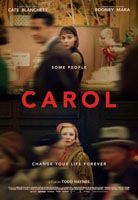 Directed by: Todd Haynes
Cast: Rooney Mara, Cate Blanchett, Sarah Paulson, Kyle Chandler
Manhattan, 1952: young department store clerk and aspiring photographer Therese (Mara) meets sophisticated older woman Carol (Blanchett), and feels inexplicably giddy. Achingly beautiful, slow-burning study of lesbian romance and female strength in the face of adversity, with outstanding performances from Blanchett and Mara. Exceptional filmmaking.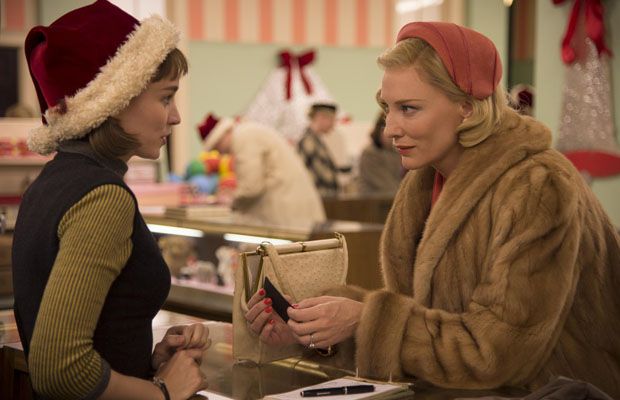 News & features
Cate Blanchett's on-set accident

29 Mar 2014
Film gossip
Cate Blanchett and Rooney Mara were involved in a car accident on the set of 'Carol'. The actresses were filming a scene where they had to drive a classic Dodge car down an icy road in Cincinnati, but the brakes failed, leaving them in danger. An on set…
Rooney Mara joins the cast of Carol

29 Aug 2013
Film gossip
Rooney Mara has joined the cast of 'Carol'. The 'Girl With A Dragon Tattoo' actress is replacing Mia Wasikowska and will star alongside Cate Blanchett in the Todd Haynes-directed adaptation of Patricia Highsmith's novel 'The Price of Salt'. Hayne is…
Cate Blanchett set for Carol

23 May 2013
Film gossip
Cate Blanchett and Mia Wasikowska will star in 'Carol'. The actresses will play lesbian lovers in 1950s New York City in the drama, which is based on Patricia Highsmith's 1952 romance novel, 'The Price of Salt', according to ScreenDaily.com. The film…
Carol Official International Trailer
Tell us more about this listing.