Deadpool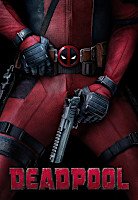 Directed by: Tim Miller
Written by: Rhett Reese, Paul Wernick
Cast: Ryan Reynolds, Morena Baccarin, Gina Carano, Ed Skrein
UK release: 10 February 2016
Cynical crook Wade Wilson (Reynolds) undergoes an experimental procedure to transform him into a superhero, but emerges as the scarred and revenge-bent Deadpool. The emphasis on knowing humour is a bit obnoxious but it's a lot of fun, and Reynolds, with his likeability and swagger, was born to play the title role.
Performance times
This film is not currently showing in cinemas.
Reviews & features
Deadpool (trailer)
Tell us more about this listing.