The Exorcist (Director's Cut)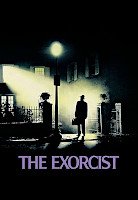 Directed by: William Friedkin
Cast: Ellen Burstyn, Max von Sydow, Lee J. Cobb, Kitty Winn, Jack MacGowran, Jason Miller, Linda Blair
Writer William Peter Blatty always griped that, in excising twenty minutes from The Exorcist, Friedkin removed its moral centre and obscured its theological message. To Blatty's horror, some people thought the Devil won. Friedkin has reinstated eleven minutes of footage, and the re-editing job is done so lovingly that fans are unlikely to feel cynically exploited. Even so, Friedkin's cuts have mostly been vindicated but­ it now feels too long, while the infamous 'spider walk' scene merely adds a cheap and redundant shock.
Performance times
This film is not currently showing in cinemas.
Tell us more about this listing.