The Lord of the Rings: The Two Towers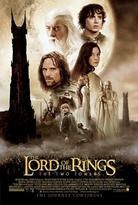 2002
US / New Zealand
2h 59min
12A
Directed by: Peter Jackson
Cast: Elijah Wood, Ian McKellen, Sean Astin, Viggo Mortensen, Andy Serkis, Liv Tyler, Cate Blanchett, John Rhys-Davies, Orlando Bloom, Bernard Hill, Christopher Lee, Billy Boyd, Dominic Monaghan, Hugo Weaving, Miranda Otto, Karl Urban, David Wenham, Brad Dourif
Website: www.newcastlecastle.co.uk/whats-on
The second part of Jackson's ambitious three-part adaptation of JRR Tolkien's epic fantasy adventure might lack the storytelling verve of the first film, but in terms of spectacle it takes blockbuster filmmaking to the next level. Continuing where 'The Fellowship of the Ring' left off, without any recap of the story so far, 'The Two Towers' follows three separate plotlines: Frodo's trek to Modor to destroy the ring, his fellow Hobbits' meeting with the Ents (walking, talking trees) and the human/elf/dwarf combo Aragon, Legolas and Gimili's part in the siege of the human stronghold Helm's Deep by the evil wizard Sauraman's 10,000-strong army. The latter provides the hour-long climax to the film, and it's an awesome thing to behold. But Frodo's meeting with the ring's previous owner, Gollum, also impresses – here's a fully computer animated character that generates as much emotion as any of the living performers. The film suffers from being the second act of Tolkien's tale, but for Jackson's three hour film vision, there's no way around that.
Performance times
Whilst every effort has been made to ensure the information displayed here is accurate, always check with the venue before attending.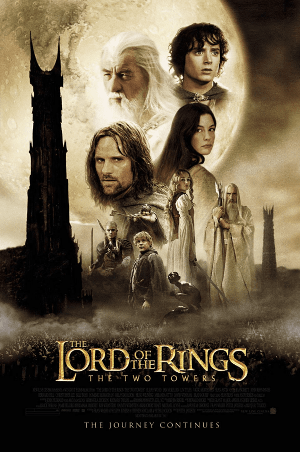 Tell us more about this listing.